×
Promotional code
InvalidCodeForYourProfile
Wrong code
Promotion offer has expired
Promotional code is valid from {0} to {1}
Cancel the bonus discount to apply the promotional code.
CurrentPromoCodeCanBeUsedForInstallment
Reduce the interest rate on the loan
×
Promotional code
Wrong code
Promotion offer has expired
CurrentPromoCodeCanBeUsedForPdl
InvalidCodeForYourProfile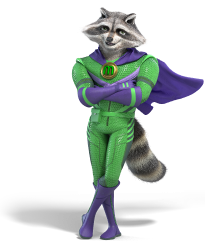 Take out a loan for an amount that you can repay on time. Are you sure everything will work out?
Quick loan 1 million online
Borrowing 1 million is one of the forms of online financial support registration. This form requires borrowers to only need CCCD/ID, especially all application processes and applications are simplified by online form. Lenders also do not require applicants to mortgage assets or provide guarantees. Above all, the disbursed money will quickly return to the borrower's bank account. Along with that, there are many interest and fee incentives that take place regularly every month to help subscribers save quite a bit of money.
How to apply for a loan of 1 million
Rất đơn giản bởi quy trình đăng ký vay đã được đơn giản hóa. Người vay chỉ cần thực hiện đăng ký vay nhanh 1 triệu online theo các bước dưới đây:
How do I know if I will be given a Vay 1 Triệu or not in Moneyveo?
Vay 1 triệu rất đơn giản tại Moneyveo chỉ cần bạn đáp ứng các điều kiện:
Sở hữu 1 chiếc điện thoại thông minh.
Chứng minh nhân dân hoặc Căn cước công dân chính chủ, còn hạn sử dụng.
Tài khoản ngân hàng chính chủ, sim điện thoại chính chủ.
In which city can you get a loan?
Moneyveo chấp nhận tất cả đơn vay miễn bạn đang sinh sống và làm việc tại Việt Nam, quốc tịch Việt Nam và có Chứng minh nhân dân hoặc Căn cước công dân chính chủ.
What is the maximum amount that you can expect?
Bạn có thể nhận đến 10,000,000Đ nếu có lịch sử tín dụng tốt, thanh toán khoản vay đúng hạn. Sau khi thanh toán xong, nếu gặp khó khăn hãy đăng ký vay lại, bạn sẽ có thể nhân số tiền nhiều hơn.