×
Promotional code
InvalidCodeForYourProfile
Wrong code
Promotion offer has expired
Promotional code is valid from {0} to {1}
Cancel the bonus discount to apply the promotional code.
CurrentPromoCodeCanBeUsedForInstallment
Reduce the interest rate on the loan
×
Promotional code
Wrong code
Promotion offer has expired
CurrentPromoCodeCanBeUsedForPdl
InvalidCodeForYourProfile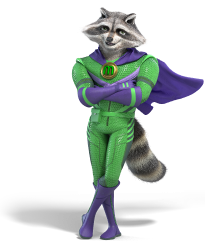 Take out a loan for an amount that you can repay on time. Are you sure everything will work out?
What is a quick loan of 15 million?
Hot loan 15 million is an online loan service in a short time, from 1 day to 1 month, suitable for subjects from 18 years old and above. Guest Customers can choose to borrow unsecured or mortgage at financial institutions or bank. The loan process can be done through the application app or website online, or at branches near your home.
The loan amount is relatively small, about 500 thousand to 15 million dong and processed disbursement in a short time. This amount is for cases urgently need money to meet urgent personal financial needs. Procedure Borrowing takes place quickly under 24 hours because of the online approval system.
Requirements to borrow 15 million VND
Loan conditions may vary depending on the financial company you are cooperating with. To ensure the loan is approved, you need to prepare the following simple conditions:
Ages 18 or older, some places may require age 21 or older.
Have a stable source of income of at least 3 million VND or more.
Relatively good credit history when checking CIC, no bad debt.
Have complete personal documents such as ID card, household registration, salary slip or other types of statements.
Have a bank account to facilitate loan disbursement and recovery.
Can I get a vay 15 triệu with bad credit?
Bạn có thể đăng ký tại Moneyveo với điều kiện các khoản vay của bạn tại các công ty khác đã hoàn tất, không bị nợ, cũng như lịch sử tín dụng của bạn tốt. Nếu bạn đáp ứng được các điều kiện này, bạn có thể đăng ký hồ sơ vay tại Moneyveo.
How much would a vay nhanh 15 triệu cost per month?
Tại Moneyveo, lãi suất và phí vay được hiển thị công khai trên website. Khách hàng có thể lựa chọn số tiền và thời gian vay để tham khảo lãi phí trước khi quyết định vay.
Should you be cautious of online loans?
Có, mặc dù vay online đơn giản, nhanh chóng và dễ dàng tiếp cận. Tuy nhiên, bạn cũng cần lưu ý rằng hình thức này cũng tiềm ẩn một số rủi ro nguy hiểm, chẳng hạn như lãi suất cao, điều khoản vay phức tạp, và nguy cơ bị lừa đảo.