×
Promotional code
InvalidCodeForYourProfile
Wrong code
Promotion offer has expired
Promotional code is valid from {0} to {1}
Cancel the bonus discount to apply the promotional code.
CurrentPromoCodeCanBeUsedForInstallment
Reduce the interest rate on the loan
×
Promotional code
Wrong code
Promotion offer has expired
CurrentPromoCodeCanBeUsedForPdl
InvalidCodeForYourProfile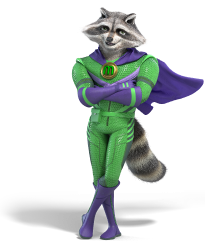 Take out a loan for an amount that you can repay on time. Are you sure everything will work out?
Information you need to know about the 4 million loan package
The current 4 million loan is the most popular consumer demand package today. With relatively easy loan approval conditions. No face-to-face meeting, no proof of income or collateral. With just a valid ID card or citizen identification card, just a few simple steps online, you are eligible for a quick loan. If you are in need of a loan, don't hesitate to take 5 minutes to register and enjoy incentives such as interest rate waivers, discounts... only at Moneyveo
Why should you choose a quick loan of 4 million at Moneyveo?
Moneyveo is currently the unit chosen by customers when they need a hot loan of 4 million. With more than 10,000 monthly customers Here are the advantages when you choose to borrow at moneyveo
How to issue a deferred payment?
"Nếu bạn không thể thanh toán đúng hạn thì có thể chọn gia hạn khoản vay đế có thời gian chuẩn bị tiền thanh toán. Với cách này, hãy truy cập tài khoản tại website moneyveo.vn, chọn Khoản vay và chọn nút Gia hạn. Tuy nhiên để gia hạn thì bạn phải thanh toán trước số tiền theo yêu cầu để chấp nhận gia hạn."
How to calculate the real interest rate on the Vay 4 Triệu?
Lãi suất tất cả khoản vay của Moneyveo đều áp dụng mức 18,25%/năm, tùy thuộc vào số vay mà bạn sẽ hoàn trả một khoản tiền tương ứng. Chọn thời hạn vay ngắn bạn sẽ thanh toán ít hơn và ngược lại.
For how long can the loan be extended?
Bạn sẽ gia hạn khoản vay với thời hạn từ 3 - 7 ngày. Phải thanh toán trước 1 khoản tiền để tiếp tục được gia hạn khoản vay. Đến ngày thanh toán, bạn sẽ thanh toán đủ phần còn lại của khoản vay.