×
Promotional code
InvalidCodeForYourProfile
Wrong code
Promotion offer has expired
Promotional code is valid from {0} to {1}
Cancel the bonus discount to apply the promotional code.
CurrentPromoCodeCanBeUsedForInstallment
Reduce the interest rate on the loan
×
Promotional code
Wrong code
Promotion offer has expired
CurrentPromoCodeCanBeUsedForPdl
InvalidCodeForYourProfile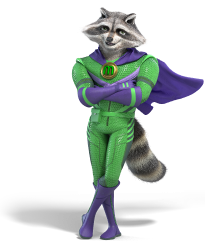 Take out a loan for an amount that you can repay on time. Are you sure everything will work out?
Quick loan in 20 minutes at Moneyveo
With the super fast loan service in 20 minutes, you can solve your financial difficulties easily and quickly. Here are the main benefits of Moneyveo loan service:
Thời gian nhanh chóng: Bạn có thể nhận tiền chỉ trong vòng 24 giờ. Đây là một giải pháp tài chính đáng tin cậy để giải quyết khó khăn tài chính gấp đôi trong thời gian ngắn.
Simple procedure: Super fast online loan eliminates the cumbersome of traditional procedures at the bank. Just need ID/CCCD, you can create a loan application and register easily.
No proof of income is required: One of the outstanding advantages of super fast loans is that there is no need to prove income. This saves time and reduces hassle during the application review process.
No collateral: You don't need to put down a deposit or mortgage property to get a loan. Super fast online loans ensure convenience and safety for borrowers.
High Loan Limit: You can request a loan that fits your financial needs. High loan limit helps to meet diverse financial requirements of customers.
Attractive interest rates: Information about interest rates and payment periods are clearly announced, making it easy for you to choose the right loan package and save costs.
Flexibility in payment: You can flexibly choose a payment time that suits your financial ability.
Quick response: With a simple process and quick application review time, super fast online loans meet all financial needs of customers as soon as they are needed.
How to get siêu vay in 5 minutes?
Để được giải ngân trong ngày, bạn cần truy cập vào website Moneyveo.vn, đăng nhập tài khoản, sau đó chọn số tiền và hạn mức mong muốn. Chỉ cần 5 phút bạn đã hoàn tất đăng ký khoản vay mới tại Moneyveo và nhận tiền về tài khoản sau 10 phút.
Why can a vay siêu tốc be denied?
Hồ sơ sẽ bị từ chối nếu thông tin cá nhân không rõ ràng, hồ sơ từng bị nợ xấu và điểm tín dụng trước đó của bạn chưa đáp ứng điều kiện với chính sách xét duyệt của Moneyveo tại từng thời kỳ.
What happens if you don't pay your loan?
Việc chậm trễ thanh toán sẽ ảnh hưởng đến điểm tín dụng của bạn và làm tăng khả năng bị từ chối rất cao khi đăng ký vay ở các ngân hàng và các tổ chức tín dụng khác.