×
Promotional code
InvalidCodeForYourProfile
Wrong code
Promotion offer has expired
Promotional code is valid from {0} to {1}
Cancel the bonus discount to apply the promotional code.
CurrentPromoCodeCanBeUsedForInstallment
Reduce the interest rate on the loan
×
Promotional code
Wrong code
Promotion offer has expired
CurrentPromoCodeCanBeUsedForPdl
InvalidCodeForYourProfile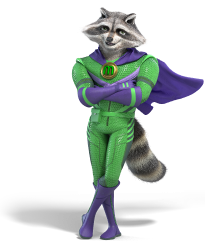 Take out a loan for an amount that you can repay on time. Are you sure everything will work out?
Where to provide loan services for 19 year olds?
Borrowing money When you are 19 years old, you start to need to borrow money for the purposes of studying, living, entertainment, etc. However, not everyone knows the addresses that provide reputable loan services. and appropriate for your age.
Unsecured loan at the bank
This is the most popular form of loan today, provided by commercial banks. However, when borrowing money quickly at 19 years old, this form of loan at the bank will face many difficulties because most banks require customers to be 21 years old or older to borrow.
Some banks that support loans for 19 year olds include: MB Bank, TP Bank, VP Bank, OCB Bank, Shinhan Bank.
Borrow money online at financial companies, online loan applications
Currently, there are many financial companies and online loan applications that provide unsecured loan services for 19-year-olds. This is a form of loan with a simple and quick application review process, without requiring too many procedures like unsecured loans at banks.
You can borrow money online with a limit from 500 thousand to 15 million VND, depending on the conditions of each financial company and online loan application.
Can I borrow money if I am a student?
Điều kiện đăng ký vay tiền khá đơn giản, chỉ cần bạn có CMND/CCCD từ 18 tuổi trở lên. Ngoài ra, bạn cần đảm bảo thu nhập đủ thanh toán khoản vay, phí và lãi để tránh quá hạn và giảm điểm tín dụng.
How quickly will the money end up in my bank card after approval?
Khi hồ sơ của bạn được duyệt thành công từ hệ thống và hoàn tất việc ký hợp đồng, số tiền giải ngân sẽ được chuyển vào tài khoản ngân hàng mà bạn đã đăng ký trong vòng 10 phút. Nếu khoản vay không được chấp nhận, bạn vẫn nhận được thông báo về khoản vay đã bị từ chối và hẹn lại vay sau.
What happens if I miss a payment?
Hệ thống sẽ thông báo thông tin thanh toán về email bạn đã đăng ký vào ngày đến hạn thanh toán. Trường hợp không thể vào email để xem thông tin, sẽ có nhân viên liên lạc để hỗ trợ.