×
Promotional code
InvalidCodeForYourProfile
Wrong code
Promotion offer has expired
Promotional code is valid from {0} to {1}
Cancel the bonus discount to apply the promotional code.
CurrentPromoCodeCanBeUsedForInstallment
Reduce the interest rate on the loan
×
Promotional code
Wrong code
Promotion offer has expired
CurrentPromoCodeCanBeUsedForPdl
InvalidCodeForYourProfile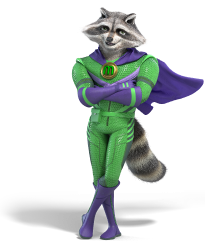 Take out a loan for an amount that you can repay on time. Are you sure everything will work out?
What is a driver's license loan?
Borrowing money with a driver's license is a form of credit loan in which the borrower can use his or her driver's license as collateral to secure the loan. This form is often faster and more convenient than other types of loans, especially when you need to borrow a small amount of money in a short time. However, if you do not repay on time, your collateral may be confiscated by the bank or credit lending institution. Furthermore, the interest rate of this form is also quite high compared to traditional forms of borrowing money at banks.
Where can I get money if I don't have a job?
Bạn có thể vay tiền tại Moneyveo – đơn vị cho vay uy tín, minh bạch và nhanh chóng. Với lãi suất minh bạch từ 18.25%/năm, khoản vay từ 500.000 VND – 15.000.000 VND giúp bạn đủ xoay sở trong những tháng thất nghiệp.
What happens if I don't pay off the vay tiền bằng lái xe và cmnd?
CS/ Hệ thống sẽ thông báo thông tin thanh toán về email bạn đã đăng ký vào ngày đến hạn thanh toán. Trường hợp không thể vào email để xem thông tin, sẽ có nhân viên liên lạc để hỗ trợ