×
Promotional code
InvalidCodeForYourProfile
Wrong code
Promotion offer has expired
Promotional code is valid from {0} to {1}
Cancel the bonus discount to apply the promotional code.
CurrentPromoCodeCanBeUsedForInstallment
Reduce the interest rate on the loan
×
Promotional code
Wrong code
Promotion offer has expired
CurrentPromoCodeCanBeUsedForPdl
InvalidCodeForYourProfile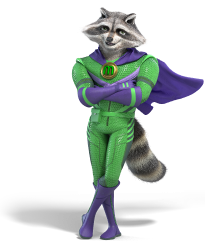 Take out a loan for an amount that you can repay on time. Are you sure everything will work out?
Moneyveo – The most prestigious address to borrow money in Can Tho
To borrow money in Can Tho, you can contact Moneyveo - a reputable online financial support unit that is highly appreciated by customers because:
Loans up to 10 million VND per day: This is the highest limit of unsecured loans that requires applicants to have only ID card or CCCD. Just make an online application and send it, after it is approved you will receive the money right after.
Transparent interest rate 18.25%/year: When you choose the amount you want to receive, you will see the amount that needs to be paid for the selected loan. Interest and service fees are included, in addition, you will not have to pay any other fees. All are open and transparent when you register on the website.
Automatically approve documents: All procedures from registration to application review will be done online and our system will automatically review and disburse via the bank account you provided. The system is always working 247, so you can apply for a loan anytime, anywhere in the territory of Vietnam.
Flexible, short-term time from 7 to 30 days: A small loan with a short term will help you not to be financially burdened when borrowing in installments. Choose the loan package that is right for your urgent needs and in accordance with your ability to pay.
Offer for new customers who register for the first time: For new customers who register for the first time, you will receive a 0% interest rate for the first loan package. If you pay on time, you can continue to register to receive a higher support package and more attractive incentives.
In which districts of the Cần Thơ can you take a loan?
Tất cả quận ở địa bàn Hà Nội đều được duyệt vay, chỉ cần bạn sở hữu:
Sở hữu 1 chiếc điện thoại thông minh kết nối internet.
Chứng minh nhân dân hoặc Căn cước công dân chính chủ, còn hạn sử dụng.
Tài khoản ngân hàng chính chủ, sim điện thoại chính chủ.
What do you need to get a loan?
Để vay tiền, bạn chỉ cần sở hữu 1 chiếc điện thoại iphone cùng các loại giấy tờ sau:
Chứng minh nhân dân hoặc Căn cước công dân chính chủ, còn hạn sử dụng.
Sở hữu điện thoại iPhone (hoặc iPad) và có tài khoản iCloud.
Có nghề nghiệp ổn định và có thể chứng minh được thu nhập.