×
Promotional code
InvalidCodeForYourProfile
Wrong code
Promotion offer has expired
Promotional code is valid from {0} to {1}
Cancel the bonus discount to apply the promotional code.
CurrentPromoCodeCanBeUsedForInstallment
Reduce the interest rate on the loan
×
Promotional code
Wrong code
Promotion offer has expired
CurrentPromoCodeCanBeUsedForPdl
InvalidCodeForYourProfile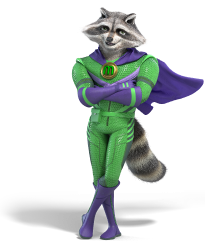 Take out a loan for an amount that you can repay on time. Are you sure everything will work out?
What is an instant loan?
Instant online loan is used to describe a form of quick loan, disbursed on the same day. Usually, this type of loan only requires customers to provide some basic documents such as ID card/CCCD, portrait photo and credit profile. The application review process is also performed automatically, helping customers save time and effort.
Only common for hot loans, credit loans with quick disbursement time within 24 hours. Interest rates are often higher than other forms of loans.
Should I borrow money urgently and get it the same day?
Loans available within a day meet the need for quick loans for those who need money urgently in a short time. However, this form of loan also has disadvantages that need to be considered, especially the interest rate is higher than the interest rate of borrowing money at a bank.
In addition, this form also has many potential risks such as being scammed, pressure from mental and physical threats. Therefore, borrowers need to find reputable units and organizations in the industry, by checking the registration certificate, reading documents on the website and carefully checking the contract before borrowing.
Can bad debt get a vay tiền có liền?
Bạn có thể đăng ký tại Moneyveo nếu như các khoản vay của Anh/Chị tại các công ty khác đã hoàn tất, không bị nợ, cũng như lịch sử tín dụng của bạn tốt để tăng tính xét duyệt.
What is the interest rate on a vay tiền gấp có liền?
Lãi và phí khi vay tiền gấp tại Moneyveo sẽ hiển thị tại thanh kéo khoản vay trên website, khách hàng có thể lựa chọn số tiền và thời gian vay để tham khảo lãi phí trước. Thông thường, lãi suất ở mức 18.25%/năm.
How many online loans can I get at one time?
Mỗi lần bạn chỉ có thể đăng ký một khoản vay duy nhất. Sau khi thanh toán xong khoản vay hiện tại, bạn mới được đăng ký khoản vay tiếp theo. Với những khách hàng được duyệt tính năng TopUp, bạn có thể vay thêm trong hạn mức nhất.