×
Promotional code
InvalidCodeForYourProfile
Wrong code
Promotion offer has expired
Promotional code is valid from {0} to {1}
Cancel the bonus discount to apply the promotional code.
CurrentPromoCodeCanBeUsedForInstallment
Reduce the interest rate on the loan
×
Promotional code
Wrong code
Promotion offer has expired
CurrentPromoCodeCanBeUsedForPdl
InvalidCodeForYourProfile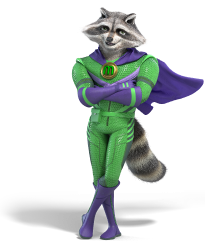 Take out a loan for an amount that you can repay on time. Are you sure everything will work out?
About auto loan approval
Automated Loans is a fintech solution based on the use of web technology to automate all stages of borrowing money.
Unlike traditional loans, auto loans have fast processing technology and reduce cumbersome paperwork. As a result, the system automatically identifies customers who meet the lending criteria, approves it efficiently, and disburses in a timely manner.
In the context that banks are facing overload in handling bad debt records and increasing labor costs, automatic loan approval service is an effective solution. Moreover, the data management system has good security, thus providing a better user experience when borrowing money.
How much time do you need for taking out a vay duyệt tự động?
Tại website Moneyveo.vn, bạn có thể đăng ký tài khoản vay nhanh chóng trong vòng 15 phút. Mọi thủ tục vay đều được thực hiện online tại bất cứ đâu, kể cả bước xác nhận giấy tờ tùy thân và khuôn mặt chính chủ.
Is it possible to take a loan without a passport?
Một số đơn vị tài chính có hỗ trợ cho vay bằng hộ chiếu, bằng lái xe, bảo hiểm y tế, điện thoại iPhone. Tuy nhiên, hình thức vay bằng hộ chiếu vẫn chưa áp dụng tại Moneyveo.
Can I get funds with a bad credit history?
Bạn có thể đăng ký tại Moneyveo nếu như các khoản vay của bạn tại các công ty khác đã hoàn tất, không bị nợ xấu, cũng như lịch sử tín dụng của bạn tốt để tăng cơ hội được xét duyệt.