×
Promotional code
InvalidCodeForYourProfile
Wrong code
Promotion offer has expired
Promotional code is valid from {0} to {1}
Cancel the bonus discount to apply the promotional code.
CurrentPromoCodeCanBeUsedForInstallment
Reduce the interest rate on the loan
×
Promotional code
Wrong code
Promotion offer has expired
CurrentPromoCodeCanBeUsedForPdl
InvalidCodeForYourProfile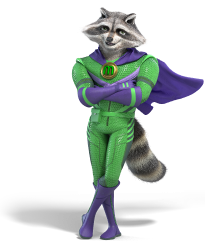 Take out a loan for an amount that you can repay on time. Are you sure everything will work out?
What is H5 loan?
H5 lightning loan is a short-term loan service that is approved quickly and simple profile. You may have money in your bank account within 24 hours. This loan service can help you get the money you need needed to cover emergency bills.
The phrase H5 online loan has appeared recently, but many people still do not fully understand the meaning of this service. H5 comes from HyperText Markup Language 5 (HTML5), meaning online websites and apps that allow users to borrow money. These websites are famous for applying advanced technology in the loan process, helping with high browsing and data synchronization capabilities. The use of super-fast loan h5 websites helps users access loans faster and more conveniently.
To be approved for a quick loan, you should choose levels below 15 million and register an income of 8 million or more. Stable jobs and working for more than 6 months will be prioritized for loan approval.
Are h5 vay tiền a bad thing?
H5 vay tiền là đơn vị cho vay nhanh online hoặc app điện thoại, giải ngân nhanh chóng trong ngày. Chỉ với hồ sơ đơn giản và quy trình gọn nhẹ, khách hàng có thể vay tiền thuận tiện hơn bao giờ hết. Hiện nay vẫn chưa có thông tin xác minh chính thức về độ uy tín của H5 vay tiền.
How much amount can I get with a vay nhanh h5?
Hạn mức vay nhanh H5 dao động từ 1 triệu đến 10 triệu đồng với thời hạn từ 7 đến 30 ngày. Đi kèm với khả năng giải ngân cấp tốc là lãi suất cực cao kèm với các khoản phí khác, bạn nên cân nhắc khi vay.
Is it possible to get a loan with bad credit?
Bạn có thể đăng ký tại Moneyveo nếu như các khoản vay của bạn tại các công ty khác đã hoàn tất, không bị nợ, cũng như lịch sử tín dụng của bạn tốt để tăng tính xét duyệt.