×
Promotional code
InvalidCodeForYourProfile
Wrong code
Promotion offer has expired
Promotional code is valid from {0} to {1}
Cancel the bonus discount to apply the promotional code.
CurrentPromoCodeCanBeUsedForInstallment
Reduce the interest rate on the loan
×
Promotional code
Wrong code
Promotion offer has expired
CurrentPromoCodeCanBeUsedForPdl
InvalidCodeForYourProfile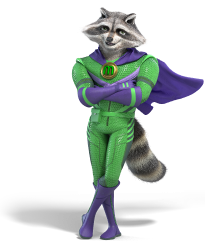 Take out a loan for an amount that you can repay on time. Are you sure everything will work out?
Moneyveo – Reliable hot loan address in Hue
Getting a quick loan in Hue is always simple because there are many reputable financial companies and lenders that help people solve money problems. Moneyveo is one of the leading financial support companies that makes it easy for Hue people to register and receive money when needed.
Here are some advantages when applying for a loan at Moneyveo:
In which districts of the Huế can you take a loan?
Tất cả quận ở địa bàn Hà Nội đều được duyệt vay, chỉ cần bạn sở hữu:
Sở hữu 1 chiếc điện thoại thông minh kết nối internet.
Chứng minh nhân dân hoặc Căn cước công dân chính chủ, còn hạn sử dụng.
Tài khoản ngân hàng chính chủ, sim điện thoại chính chủ.
How much can you get on credit when you apply again?
Khi đăng ký lại, bạn có thể sẽ nhận được khoản vay cao hơn nếu đã thanh toán đủ và đúng hạn trước đó. Có thể đến 10,000,000Đ, và với đăng ký tiếp theo này bạn không làm hồ sơ, hãy đăng nhập vào tài khoản đã có trên website moneyveo.vn, chọn khoản vay mới và gửi yêu cầu vay để được xét duyệt và nhận tiền.