×
Promotional code
InvalidCodeForYourProfile
Wrong code
Promotion offer has expired
Promotional code is valid from {0} to {1}
Cancel the bonus discount to apply the promotional code.
CurrentPromoCodeCanBeUsedForInstallment
Reduce the interest rate on the loan
×
Promotional code
Wrong code
Promotion offer has expired
CurrentPromoCodeCanBeUsedForPdl
InvalidCodeForYourProfile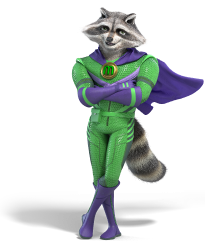 Take out a loan for an amount that you can repay on time. Are you sure everything will work out?
Unsecured loans in Thanh Hoa
Currently, unsecured loans in Thanh Hoa are very easy, as long as customers own ID cards or CCCDs with expiry date, they can access many lenders. The advantage of this form is that it is quick, convenient and all done online, without having to go to the company to make a profile.
So from now on, those in Thanh Hoa province can choose to apply for a loan online on the website to receive money fastest within the day, solving all urgent difficult needs.
Advantages of hot loans in Thanh Hoa
If you are living and working in Thanh Hoa, you can choose to apply for a loan online at Monevyeo. Register online and receive money within a day after your application is approved in just 5 minutes via your bank account number.
Here is one of the reasons why you should choose Moneyveo's quick money loan in Thanh Hoa:
In which districts of the Thanh Hóa can you take a loan?
Tất cả quận ở địa bàn Hà Nội đều được duyệt vay, chỉ cần bạn sở hữu:
Sở hữu 1 chiếc điện thoại thông minh kết nối internet.
Chứng minh nhân dân hoặc Căn cước công dân chính chủ, còn hạn sử dụng.
Tài khoản ngân hàng chính chủ, sim điện thoại chính chủ.
How can you extend the term of the loan?
Bằng cách gia hạn khoản vay bạn có thể kéo dài thời hạn cho vay. Tuy nhiên để gia hạn khoản vay thì bạn cần phải thanh toán trước 1 khoản nhỏ để được duyệt gia hạn từ 3-7 ngày.