×
Promotional code
InvalidCodeForYourProfile
Wrong code
Promotion offer has expired
Promotional code is valid from {0} to {1}
Cancel the bonus discount to apply the promotional code.
CurrentPromoCodeCanBeUsedForInstallment
Reduce the interest rate on the loan
×
Promotional code
Wrong code
Promotion offer has expired
CurrentPromoCodeCanBeUsedForPdl
InvalidCodeForYourProfile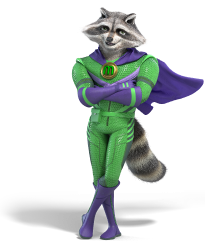 Take out a loan for an amount that you can repay on time. Are you sure everything will work out?
What is an installment loan and popular types of loans?
Installment loans are loans that allow you to pay off your debt every month equal to fixed or floating interest rates. This is a tool Personal finance is useful if you are looking to pay off small debts within your means power.
Installment loans are closed debt products, which means you get instant loan and monthly principal and interest payment within the term predefined.
This way of borrowing is different from the common types of loans that are credit cards or cards cashback - Revolving debt products that come with repayment terms flexible and variable interest rates.