×
Promotional code
InvalidCodeForYourProfile
Wrong code
Promotion offer has expired
Promotional code is valid from {0} to {1}
Cancel the bonus discount to apply the promotional code.
CurrentPromoCodeCanBeUsedForInstallment
Reduce the interest rate on the loan
×
Promotional code
Wrong code
Promotion offer has expired
CurrentPromoCodeCanBeUsedForPdl
InvalidCodeForYourProfile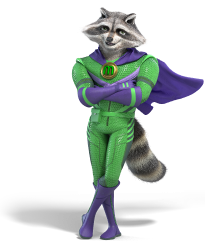 Take out a loan for an amount that you can repay on time. Are you sure everything will work out?
Do you have bad debt but want to borrow money? Which companies and organizations support bad debt loans? All the information you need to know will be in the article below, stay tuned.
What is a bad debt support loan?
Before learning about the units that lend money quickly to support bad debt, what do you know about bad debt? Bad debt is defined as when you borrow money at a bank or credit institution, but your repayment history is recorded by the CIC credit center and classified as bad debt. It is also known as bad debt because debts are overdue for more than 3 months (including interest or principal debt).
Thus, some companies and financial institutions will be wary of customers with bad debts because they do not have enough credibility to pay loans. So will they assume you can afford the new loans? Therefore, finding a loan company that accepts bad debt is not easy, but it is not impossible.
What to do if you cannot repay a loan on time?
"Nếu bạn không thể thanh toán đúng hạn thì có thể chọn gia hạn khoản vay đế có thời gian chuẩn bị tiền thanh toán. Với cách này, hãy truy cập tài khoản tại website moneyveo.vn, chọn ""Khoản vay"" và chọn nút ""Gia hạn"". Tuy nhiên để gia hạn thì bạn phải thanh toán trước số tiền theo yêu cầu để chấp nhận gia hạn."
What happens if you don't pay your loan on time?
Nếu không thanh toán đúng hạn, chúng tôi sẽ liên hệ bạn để nhắc thanh toán. Hãy sắp xếp để thanh toán ngay sau đó để tránh phát sinh phí phạt chậm thanh toán, ảnh hưởng đến điểm tín dụng cá nhân.
Why may be denied a Vay Tiền Hỗ Trợ Nợ Xấu?
Hồ sơ vay tiền hỗ trợ nợ xấu có thể bị từ chối do bạn chưa cung cấp chính xác các thông tin theo yêu cầu. Ngoài ra nếu bạn thuộc nhóm nợ xấu có khả năng chi trả thấp thì hệ thống sẽ tự động từ chối dựa trên điểm tín dụng hiện tại của người đăng ký vay.