×
Promotional code
InvalidCodeForYourProfile
Wrong code
Promotion offer has expired
Promotional code is valid from {0} to {1}
Cancel the bonus discount to apply the promotional code.
CurrentPromoCodeCanBeUsedForInstallment
Reduce the interest rate on the loan
×
Promotional code
Wrong code
Promotion offer has expired
CurrentPromoCodeCanBeUsedForPdl
InvalidCodeForYourProfile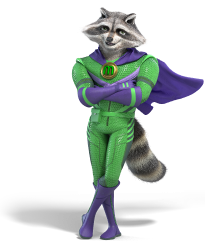 Take out a loan for an amount that you can repay on time. Are you sure everything will work out?
What is an online student loan?
Student loan is a new loan solution at Moneyveo to support college students who need money to manage their accommodation and daily expenses.
Students who borrow money online do not need to mortgage assets, do not need a guarantor, just need to provide identification documents with clear study and residence location, the loan approval rate is extremely high. The approved loan will not be too high for students as well as the maximum interest rate will be supported when borrowing to create conditions for them to manage.
What is required to apply for a Vay Vốn Sinh Viên?
Vay vốn sinh viên, bạn chỉ cần sở hữu 1 chiếc điện thoại thông minh cùng các loại giấy tờ sau:
Chứng minh nhân dân hoặc Căn cước công dân chính chủ, còn hạn sử dụng.
Tài khoản ngân hàng chính chủ, sim điện thoại chính chủ.
Can you take out more than one loan from Moneyveo?
Có thể tạo nhiều đơn cùng lúc nhưng chúng tôi khuyên rằng bạn chỉ nên tạo 1 đơn vay, khi được duyệt và thanh toán xong thì có thể tiếp tục đăng ký tiếp khoản vay mới với số tiền cao hơn nếu bạn thanh toán đúng hạn.
How can you pay off a loan?
"Bạn có thể thanh toán bằng tài khoản internet banking của mình tại các ngân hàng hoặc trực tiếp đến các chi nhánh ngân hàng đối tác (Vietcombank, Vietinbank, DongA Bank, VIB, MB, Techcombank, BIDV, ACB, MSB, SeaBank, VPBank và các ngân hàng khác) với thông tin thanh toán như sau: Ngân hàng thụ hưởng: VPBANK (đối với khách hàng có khoản vay từ ngày 17/11/2020) hoặc WOORIBANK (đối với khách hàng có khoản vay trước ngày 17/11/2020) Số tài khoản và tên thụ hưởng: Được cung cấp trong tin nhắn SMS và email gửi đến bạn."