×
Promotional code
InvalidCodeForYourProfile
Wrong code
Promotion offer has expired
Promotional code is valid from {0} to {1}
Cancel the bonus discount to apply the promotional code.
CurrentPromoCodeCanBeUsedForInstallment
Reduce the interest rate on the loan
×
Promotional code
Wrong code
Promotion offer has expired
CurrentPromoCodeCanBeUsedForPdl
InvalidCodeForYourProfile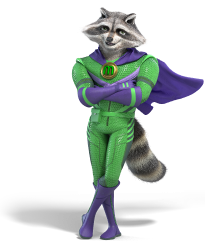 Take out a loan for an amount that you can repay on time. Are you sure everything will work out?
What is an online mortgage loan?
Unsecured loan is a form of borrowing money from banks or borrowing through credit institutions without a guarantor or collateral. Lenders rely on the borrower's reputation through residence, employment and monthly income to approve the loan. This loan has no limit depending on creditworthiness, loan payment history, proof of income, location or business license. With this loan package, the payment term is relatively flexible, up to 60 months depending on the lender.
Popular types of unsecured loans
Hiện nay, ngoài vay tín chấp qua lương chuyển khoản còn có các hình thức vay khác đáng để bạn tham khảo, sẽ dùng đến khi cần:
How many times can the credit period be extended in Moneyveo?
Bạn sẽ gia hạn được 1 lần với thời hạn từ 3 - 7 ngày. Phải thanh toán trước 1 khoản tiền để tiếp tục được gia hạn khoản vay. Đến ngày thanh toán, bạn sẽ thanh toán đủ phần còn lại của khoản vay.
Will you be able to receive a larger amount immediately after paying off the previous loan?
Bạn có thể sẽ nhận tiền nhiều hơn so với khoản vay trước đó nếu thanh toán đủ và đúng thời hạn. Vậy nên hãy thanh toán sớm hoặc đúng thời hạn, điều này sẽ giúp bạn nhận được nhiều tiền hơn khi gửi đơn vay tiếp theo.
What is necessary to get a Vay Tín Chấp from Moneyveo?
Để vay tín chấp, bạn chỉ cần sở hữu 1 chiếc điện thoại thông minh cùng các loại giấy tờ sau:
Chứng minh nhân dân hoặc Căn cước công dân chính chủ, còn hạn sử dụng.
Tài khoản ngân hàng chính chủ, sim điện thoại chính chủ.
Có nghề nghiệp ổn định và có thể chứng minh được thu nhập.