×
Promotional code
InvalidCodeForYourProfile
Wrong code
Promotion offer has expired
Promotional code is valid from {0} to {1}
Cancel the bonus discount to apply the promotional code.
CurrentPromoCodeCanBeUsedForInstallment
Reduce the interest rate on the loan
×
Promotional code
Wrong code
Promotion offer has expired
CurrentPromoCodeCanBeUsedForPdl
InvalidCodeForYourProfile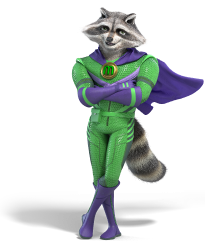 Take out a loan for an amount that you can repay on time. Are you sure everything will work out?
Fastest loan in Hanoi at Moneyveo
Borrowing hot money in Hanoi with simple procedures, no need for collateral, no need to appraise the job and place of residence is always the concern of the majority of consumers at the present time. So which unit to borrow money at to get approval quickly?
To meet the needs of borrowing money, Moneyveo has now simplified the procedures for fast loans, so that customers can easily get approved and disburse the fastest. Comes with the following benefits when borrowing:
In which districts of the Hà Nội can you take a loan?
Tất cả quận ở địa bàn Hà Nội đều được duyệt vay, chỉ cần bạn sở hữu:
Sở hữu 1 chiếc điện thoại thông minh kết nối internet.
Chứng minh nhân dân hoặc Căn cước công dân chính chủ, còn hạn sử dụng.
Tài khoản ngân hàng chính chủ, sim điện thoại chính chủ.
How long does it take to process an application?
Đơn vay sẽ được duyệt trong vòng 5 phút. Kết quả sẽ được thông báo qua tin nhắn SMS, email bạn đã cung cấp. Chỉ cần xác nhận lại lần nữa khoản vay qua đường link đi cùng kết quả, bạn sẽ nhận được tiền qua tài khoản ngân hàng liền sau đó (kể cả cuối tuần và ban đêm).